Homepage
Our expertise
Research & Development
Research & Development
To carry out our many projects, we have a Research & Development department. Our engineers and technicians of the technical office are active in the following areas:
Powder Metallurgy: In partnership with powder manufacturers, we develop our own carbide grades and heavy metal. Our shades ultrafine granulation ensure high toughness while maintaining a very high micro hardness.
Continuous Improvement: We are constantly looking to increase the performance of our tools; be it in terms of durability, surface finish or machining time. The choice of hard metal grade, optimizing the geometry of the tool in combination with a suitable coating enable us to pursue this goal.
Development of new tools for new materials or new manufacturing methods according to the specific demands of our customers.
Choice of coatings: We work with all leading coatings suppliers. We conduct trials and choose the most suitable for each application layer
Machining tests: We perform in-house machining tests. Our testing machine is capable of measuring cutting forces in each axis. This allows us to determine the parameters of "tool torque - material" (Taylor model). These results drive our software for calculating cutting data available online.
Managements of external projects: In collaboration with the Grandes Ecoles, we conduct research projects to explore machining techniques of the future and develop the tools of tomorrow.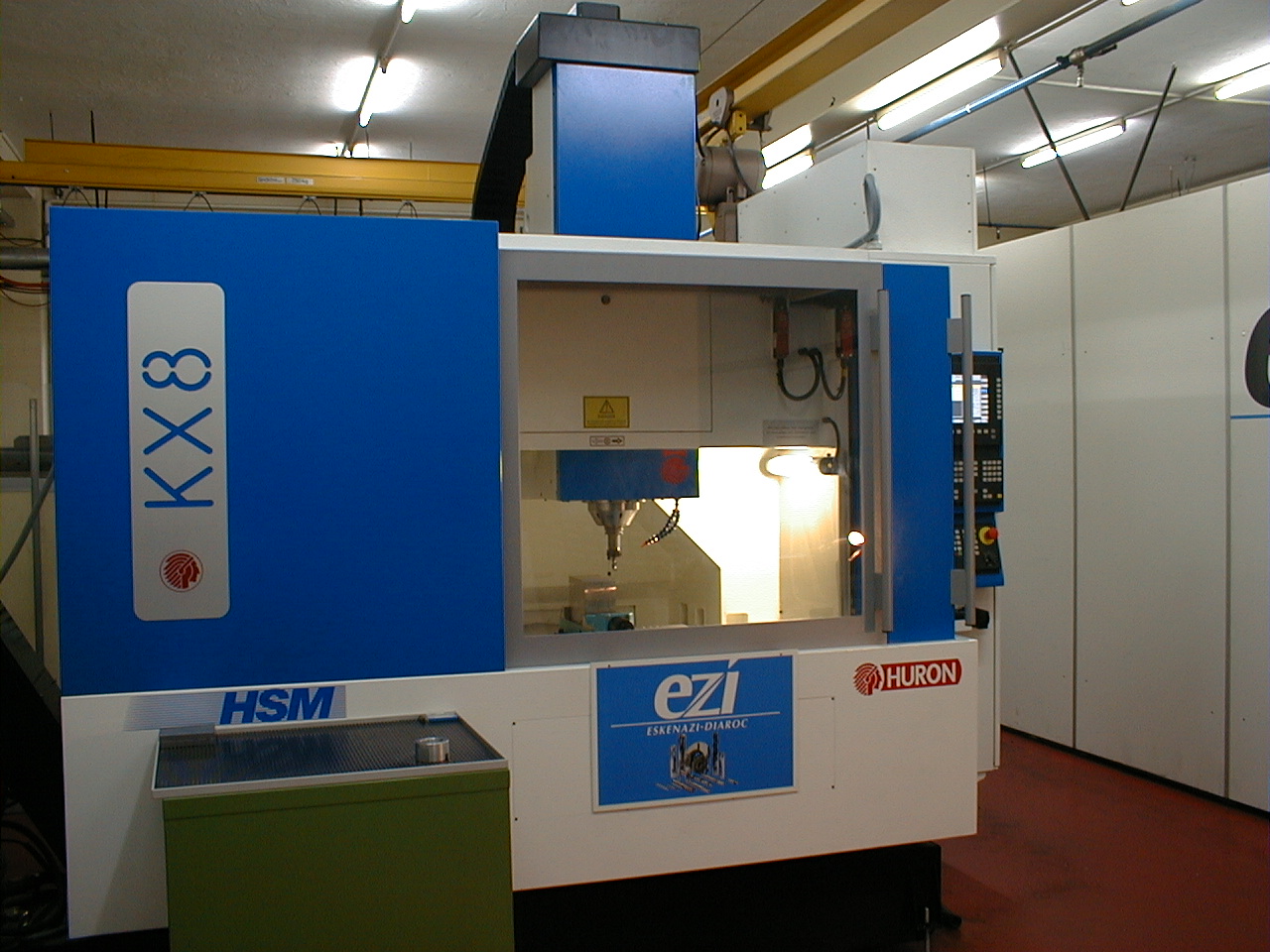 Our efforts and R & D investment reinforce our position as market leaders cutting tools. Our technical innovation, our expertise, allows us to diversify our product lines and to be more effective in the advice to our customers.
HSC milling machine dedicated to machining tests