Eskenazi
SOLUTIONS FOR PRECISION MACHINING
We master the production from carbide powder up to the most adapted tools for drilling, milling, engraving, chamfering, reaming and threading.
TAKE IT EZI
Just few clicks
Just a few clicks are enough to select the cutting tool best suited to your machining requirements via the Eshop Selector and to define the cutting conditions via the EZICUT calculator.
Even more solutions
New EZI Catalogue
Our proposal for machining solutions includes about 300 new references to better support you in your machining requirements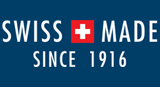 SIG Energy Transition Trophy
For medium-sized companies, Eskenazi SA won the Trophy. This family business specialising in the manufacture of quality tools has distinguished itself in particular by the implementation of actions on the monitoring of production machines and the optimisation of the compressed air network. To support it, Eskenazi SA benefited from the personalised support of its Delegated Energy Manager. These changes totalled a saving of nearly 220,000 KWh of electricity on the site's total consumption.
Interview
SOLUTIONS FOR PRECISION MACHINING
Founded in 1916, our company offers cutting tools for precision machining in Carouge, Geneva. The meticulous care we give to the design and manufacture of our products allow them to meet the most stringent requirements of the market, in very diverse industries such as watchmaking, aeronautics or medical. In order to guarantee a high quality at all stages of manufacturing, we chose to control the entire process, from carbide powder by pressing and sintering to the finished product. For this, we have the latest generation equipment to serve a team of high-level and qualified experts, able to meet your expectations.
Our product families
EZI offers a wide range of cutting tools tailored to the needs of micro-milling, milling, engraving, drilling, chamfering, boring and threading, with high accuracy and consistent quality. We are continually expanding our selection of products to meet the needs of our customers, taking advantage of technological advances in equipment and innovation in terms of materials, geometry and PVD and CVD coatings. And if you do not find the tool that you are looking for in our standard ranges, we realize custom-made to offer you the best performance in accordance with your specifications. Concerned about the quality of our services, we follow the conformity of the product and ensure its traceability from the raw material.
Our action fields
Our long experience, our equipment and our expertise allow us to meet the most stringent quality requirements in highly specialized market segments such as watchmaking, jewelery, machine tools, measuring instruments, automotive, the medical or the aeronautics. In addition, we provide on our website applications for the selection and calculation of cutting conditions that can quickly allow to order the most suitable product.